Company specializes in designing and building mobile air conditioning systems
S.E.A. is specialized in air conditioning for a wide range of applications:
construction vehicles
agricultural vehicles
military vehicles
ambulances
armoured vehicles
minibuses
train wagons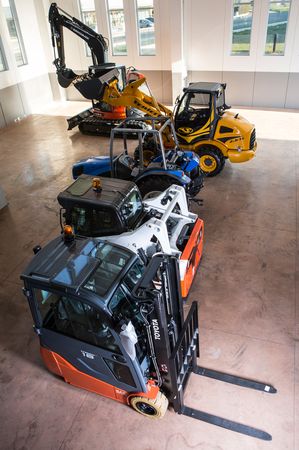 SEA has the solution to the problem
Too hot in summer, too cold in winter - such are the working conditions in cabs without air conditioning.
The consequences are: negative impact on concentration, safety and efficiency.
S.E.A. has the solution to these problems. Complete and customized systems for vehicles and cabins embracing the entire applications range: air conditioning, heating and automatic control of fresh air, pressurization to satisfy our clients' individual needs.
All air conditioners and components are entirely designed and manufactured in Italy, in our plant in Russi (Ravenna) with the care and quality that distinguish Italian manufacture.
The products are then exported to other countries through a worldwide distribution network.